Local Live Music
BRADENTON — It's a big weekend for music in Manatee County with live shows at a number of venues. Check out the Weekend Sounds to see what bands you can catch and where.
Coffee Bar ~ Craft Beer Pub ~ Live Music ~ Beer Garden ~ Wine ~ Tabaco ~ Market ~ Grab N Go Fare ~ "What's for Dinner!" ~ Gifts ~ Family ~ Friends ~ Fun Think of Bunny & Pirates as your Local Community Center, bringing people together through Positive Creative Forward Motion
Island Time Bar and Grill is located on Anna Maria Island's Bridge Street. Situated on the ground floor beneath the Bridge Street Bistro, Island Time Bar & Grill offers an open "no-walls" tropical indoor/outdoor beachside bar setting with welcoming gulf breezes. Their varied menu serves from their upstairs restaurant, Bridge Street Bistro, featuring fresh ingredients, surf to turf, and made from scratch recipes by chef Jimmy Lopatinski. Full bar, beachy cocktails, specialty, and classic margaritas, and cold beer!
Since opening our doors in 2000, Clancy's Irish Sports Pub and Grill has provided the Bradenton area with quality food, drinks, live entertainment and, most of all – fun! Our atmosphere is casual and relaxed – think Irish Tavern meets Jimmy Buffet! Sounds a little unique, huh?
Blue Marlin is located in a 1920s cottage on historic Bridge Street where the first bridge to Anna Maria Island was located. Their courtyard, "The Trap Yard", provides an intimate nautical vibe with full-service dining, or more casual dining fare from their "Street Food" menu ordered "trap-side" at their outdoor kitchen. Featuring a full craft cocktail bar and coastal cuisine. Reservations are recommended for dine-in. 121 Bridge Street, Bradenton Beach.
88 Live Piano Bar is one of Bradenton's newest live entertainment hot spots. Steeped in ambiance, the 5000 square foot venue has already hosted some of the area's finest musicians and entertainers to sold-out shows. Featuring a light menu of appetizers, sandwiches, and pizzas, the family-owned venue "loves and lives music" in an atmosphere described as "classy and sassy." 6640 Cortez Road West Suite A, Bradenton.
Since its opening in 2014, Motorworks Brewing has become one of the most awarded breweries in Florida, with over 22 national and international medals. With 20+ beers on draught, a full liquor bar, an expansive wine collection, and a rotating batch of seasonal and specialty brews available in the taproom, Motorworks is a great place to join friends for a fresh pint of beer or a cocktail. Their tree-canopied Beer Garden hosts a raised deck, games, outdoor stage, ample patio seating, and room to dance. Food offerings from local food trucks. 1014 9th Street West, Bradenton, near the Village of the Arts.
Located in Downtown Bradenton, McCabe's Irish Pub is one of Old Main Street's must-stop watering holes. The venue provides an authentic atmosphere of the traditional Irish Pub-lic gathering place with a wide selection of beer and spirits. The Irish-owned and operated neighborhood pub hosts live music that stays compatible with a pub environment intended to support community gathering and socializing. This venue does not serve food. 302 Old Main St, Bradenton.
Located riverside, Caddy's Bradenton can be reached by foot from the nearby Riverwalk Park, by car, or by boat via the Manatee River. This pet-friendly tropical-themed venue has scenic riverside views, two large tiki huts, and an outdoor stage. They offer a full bar with local craft beers and an American food menu. 801 Riverside Drive East, Bradenton.
Realize Bradenton's seven-week live concert series, Music in Rossi Park Previously hosted at the Riverwalk amphitheater, this year bands will perform from a new location of the Pavilion at Rossi Park. The Rossi Park Pavilion is opposite the amphitheater (east of the railroad track) near the splash pad, playground, and large open field.
Each Friday evening through April 29, a free, family-friendly live concert will take place from 6:00- 8:00 pm. Each week will bring a different band to the Pavillion "stage," performing music from a variety of genres.

Attendees are encouraged to bring blankets or chairs—and their furry companions on leashes are welcome as well! Food, beverages, beer, and wine will be available for purchase at the concerts.

Rossi Park Pavilion is located at 452 3rd Ave W, Bradenton, Florida.
Birdrock Taco Shack is OPEN again! Birdrock's new larger location is located at 1213 13th Ave West, just a couple of blocks from its original location in Bradenton Florida's Village of the Arts. Bird Rock is a unique funky-fun taco spot. Owner and chef David Shiplett—also the owner of popular Cottonmouth South Soul Kitchen—doesn't serve up just any tacos. These are Dave Shiplett tacos, including duck and lobster tacos! Dave has worked as a Chef in San Francisco, San Diego, Sarasota, and now Bradenton. Dine inside the eclectic cozy shack or outdoors on their patio. Great food, cool people... and TACOS! 1213 13th Avenue West, Bradenton.
Located in Bradenton off of east Manatee Avenue, 3 Keys Brewing is a family-friendly brewery with a full kitchen serving up gourmet-style pub fare. Offering an inviting social atmosphere and weekly list of entertainment, music, and food and drink specials. Enjoy their expansive front porch or take in the sounds of the beer garden with a beverage in hand...oh, and bring your 4-legged friends! 2505 Manatee Ave East, Bradenton.
Located in one of the oldest fishing villages in the United States, the Cortez Kitchen is a top destination for locals and tourists alike. Named for the body of water it sits on and known by locals as "the kitchen" due to its bountiful supply of fish and seafood, visitors love the laid-back Florida feel of Cortez Kitchen as well as the live music every weekend. Offering a full bar, old-fashioned seafood, and seaside views. 4528 119th Street West, Cortez, Bradenton.
Cottonmouth Southern Soul Kitchen
Located in Bradenton Village of the Arts, Cottonmouth Southern Soul Kitchen has quickly become one of Bradenton, Florida's more popular outdoor music venues. Music is hosted on their intimate 80-seat capacity patio garden, a perfect setting under the branches of towering live oaks in the heart of VOTA. Known for his eclectic southern dining, Chef Dave Shiplett puts his creative spin on southern classics serving up his brand of southern soul food in this 100-year-old cottage that doubles as an art gallery. The venue offers craft beer, wine, a list of creative hard ciders, and non-alcoholic beverages. Reservations are recommended due to limited capacity. 1114 12th Street West, Bradenton.
Big Top Brewing Company is a Sarasota-based production brewery. Valuing their great town and its great history, they set out to add in a great local beer. A compliment to Sarasota's historical associations with The Ringling Circus, performing arts, famous architecture, the best art and design schools, and world-renowned tourism, Big Top Brewing artistically crafts world-class beers, inspired by their hometown. Featuring brewing, tasting, and live music from some of the area's best performers. A great outdoor venue with an expansive beer garden and porch bar. 975 Cattlemen Road, Sarasota.
Jiggs Landing Outpost is located inside the Manatee County Park, Jiggs Landing. The outpost features a public boat ramp, fishing, cabin rentals, kayak and canoe rentals, bait shop, and small cafe — but they are also a live music venue! The outdoor venue is on the Evers Reservoir and Braden River with prime views of the sunset. Enjoy a beautiful natural venue in a historic area in the heart of East Manatee. Café offers a light menu, adult and soft beverages, snacks, and Big Olaf ice cream. 6106 63rd Street East, Bradenton.
Hart's Landing is Sarasota's oldest saltwater fishing bait and tackle store. Located near downtown Sarasota at the foot of the John Ringling Causeway, Hart's is accessible by car or boat. Their rustic building is a piece of "Old Florida" amongst the downtown Sarasota condominium skyline. Set near the largest fishing pier in Sarasota County, the Saprito Fishing Pier, and nestled beside Eloise Werlin Park. Harts bait shop sells more than just bait, they offer light bites and snacks as well as beverages. There are plenty of benches, lawn space for your own chairs or blankets, and public restrooms available. A perfect bay-view, real Florida, evening-in-the-park venue to take in live music. 920 John Ringling Causeway, Sarasota.
Previously located in Bradenton, Florida, Joyland has reopened its doors on the Manatee/Sarasota county line off of Lockwood Ridge Road in Sarasota. The music nightclub's new location boasts a concert stage and sound system, 1800 square feet of dance floor, and live music 3 nights per week. Wednesday evenings are the venue's blues nights, Fridays they host variety and/or dance bands, and Saturday nights feature country music performances. Serving local crafts on tap, a bottled beer selection, and a fully stocked liquor bar with depth in whiskeys and tequilas. The venue also recently rolled a Joyland-brand elevated bar fare menu, including gourmet burger selections. 8341 Lockwood Ridge Road, Sarasota.
East of I-75 on Fruitville Road, Stottlemyer's Smokehouse is an open-air barbecue restaurant set under an expansive outdoor tiki hut, including an old-Florida style Tiki-bar. Established by the Stottlemyer family, the family-friendly restaurant and live music venue serves brisket, ribs, pulled pork, sandwiches, and salads in a unique atmosphere. Reservations are accepted. 19 East Road, Sarasota.
Sun Outdoors—formerly Sun n' Fun RV Resort— is more than an RV Resort. If you have never been, you may not know that their waterpark pool and deck features an expansive seating area, café, and full bar. A perfect spot to catch some live music on a hot Florida summer's day. Their Poolside Bar and Grill serves up an array of beer, cocktails, American staples, and classic bar snacks like wings and fries. 7125 Fruitville Road, Sarasota.
Located in Payne Park, downtown Sarasota,
Cafe in the Park
captures the spirit of a quintessential urban cafe terrace. It's the perfect place for a great coffee, a fresh sandwich, and live music. The family-friendly spot has menu selections of healthy café style food, non-alcoholic beverages, beer, and wine, all served in a community park setting. Truly a great place to catch a live show. Please no outside food or drink. 2010 Adams Lane, Sarasota.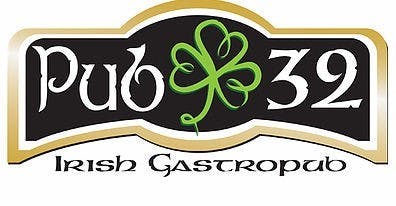 Pub 32 Irish Gastropub is an Irish-owned and operated pub(lic house). Located in Sarasota, this venue provides outdoor patio seating in addition to its indoor bar and restaurant. Pub 32 strives to be not "just a pub" but an Irish kitchen. Pub 32 works to provide homemade food that covers all the Irish classics while leaving room for creativity. Full bar, draft beers (Irish imports or local craft), and a wide selection of whiskeys and other spirits. Reservations are recommended. 8383 South Tamiami Trail, Sarasota.
The 10th anniversary of the Bradenton Blues Festival Weekend, presented by BMO Harris Bank, was held at LECOM Park on Friday, Dec. 3 and Saturday, Dec. 4, 2021. It was an amazing event with an outstanding lineup of talented blues musicians on the big stage. In addition to amazing music, there was local craft beer and wine, delicious food, and cool festival merchandise.
The weekend wraped up with a tasty and soulful Bradenton Blues Brunch prepared by award-winning Chef Paul Mattison on Sunday, Dec. 5, 2021. Everyone enjoyed experiencing the blues in Bradenton!
SEE YOU IN DECEMBER 2022!
Where is Bradenton?
Bradenton is located on the west coast of Florida, just 8 miles east of the white sandy beaches of Anna Maria Island and Longboat Key, 10 miles north of the Sarasota-Bradenton International Airport, 40 miles south of the Tampa International Airport, 115 miles southwest of Orlando, and 240 miles northwest of Miami.